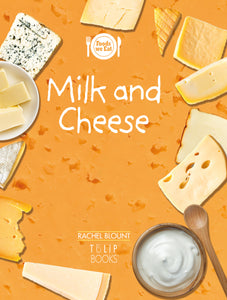 ReadZone Books
Milk and Cheese
Regular price
£9.99
£0.00
Tax included.
The Foods We Eat series tells you all about the different foods we put on our table each week. The books tell you how the foods are grown or reared, how they are prepared and processed and how they are transported to a shop near you.
In Milk and Cheese, we follow the story of these vital foods. We see the many different animals that provide milk in different countries around the world, from cows to goats, yaks and even camels. We find out how the milk is pasteurised and bottled. Then we look at all the byproducts of milk, including butter and yoghurt. Lastly, we see how delicious cheeses are made and sold in our shops.
There is a deliciously simple smoothie recipe. Fast Food boxes contain chunks of interesting facts about milk and cheese.
---
Share this Product
---
More from this collection